For our Retiree girls (ages 3 to 6) we charge a smaller adoption fee to great homes. They come already spayed and housetrained. Please inquire for more information! For our young trained dogs (between 1 and 2) we charge more due to the time invested into training.
Thank you for visiting our trained dogs page. From time to time we do decide to sell our first pick puppies from our litters that we kept back and started training. All of these dogs are raised inside of our home and are crate trained and somewhat if not all the way housetrained. Sometimes we also may retire an adult female to another home after they are spayed.  Please email [email protected] to inquire about our older dogs!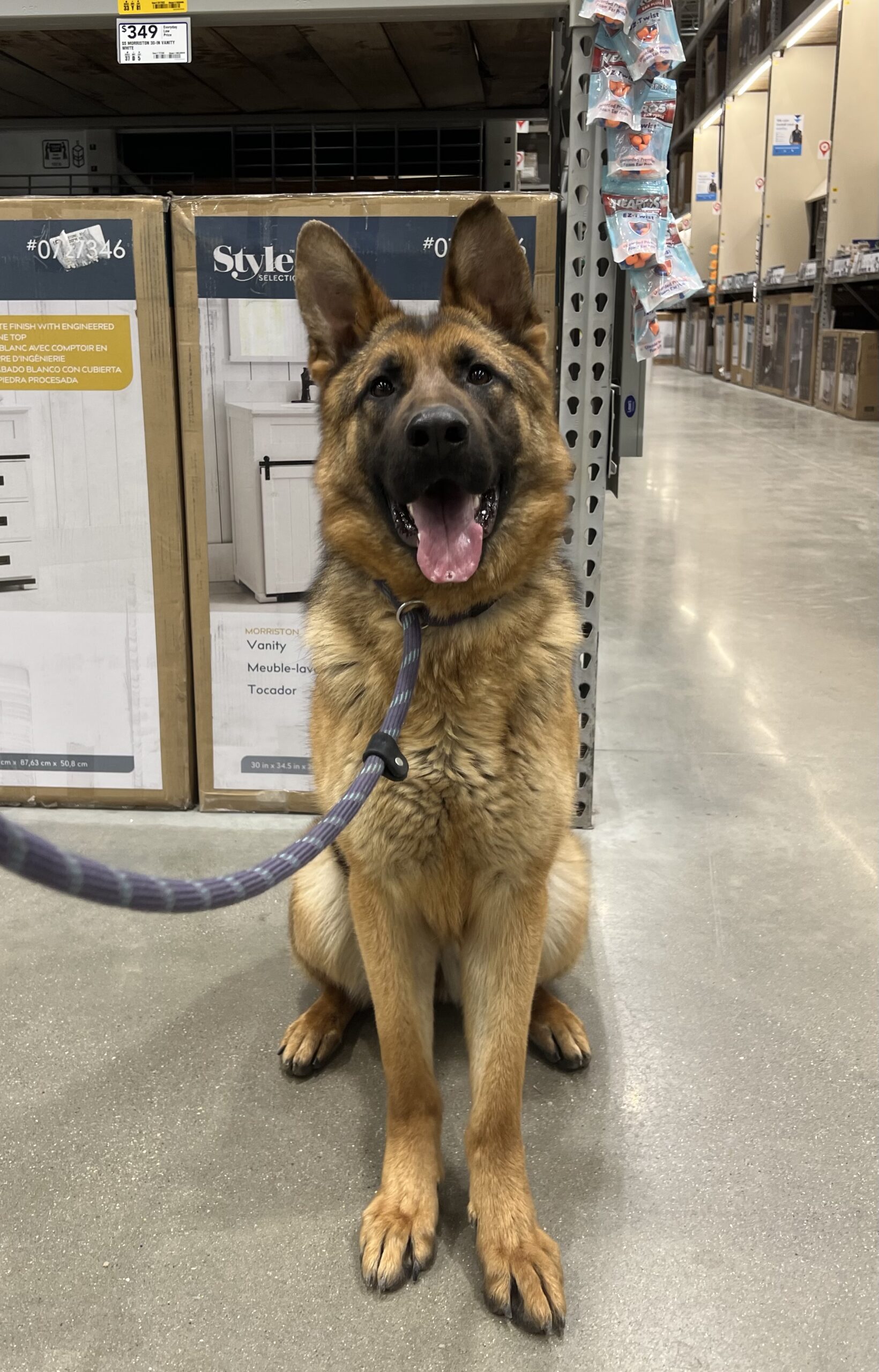 Talon 18 month old female 
Talon is a large female with a huge head and a sweet disposition. Talon is great with male dogs and visitors that come over my house. She is extensively socialized and has been to stores, training club, friends houses, and even a few road trips. She rides well in the car too. Talon was raised in the house and is house trained. She is not a difficult dog at all but does like to have her ball time with her people!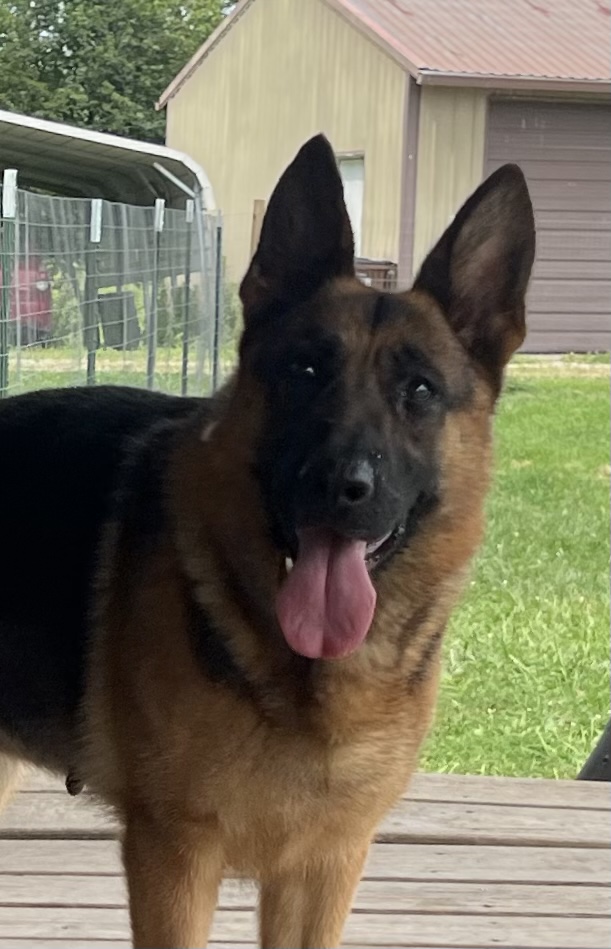 Iva 3.5 year old female
Iva is a beautiful and very agile medium sized female German Shepherd that is 3.5 years old. Iva is neutral to people in public and a total fun goofball at the house. She lives for her ball play in the yard but settles down in the house. Iva is great with my little corgi and male dogs her own size. Iva loves playing with my litters too. I have a beautiful son from her that I plan on breeding to in the future.