Now in Indianapolis area, Indiana! We have Top European bloodline German Shepherd puppies from titled and health tested parents raised in our home to yours! We breed West German showlines and West German working lines.
Phone: 586-610-8436
Email: [email protected]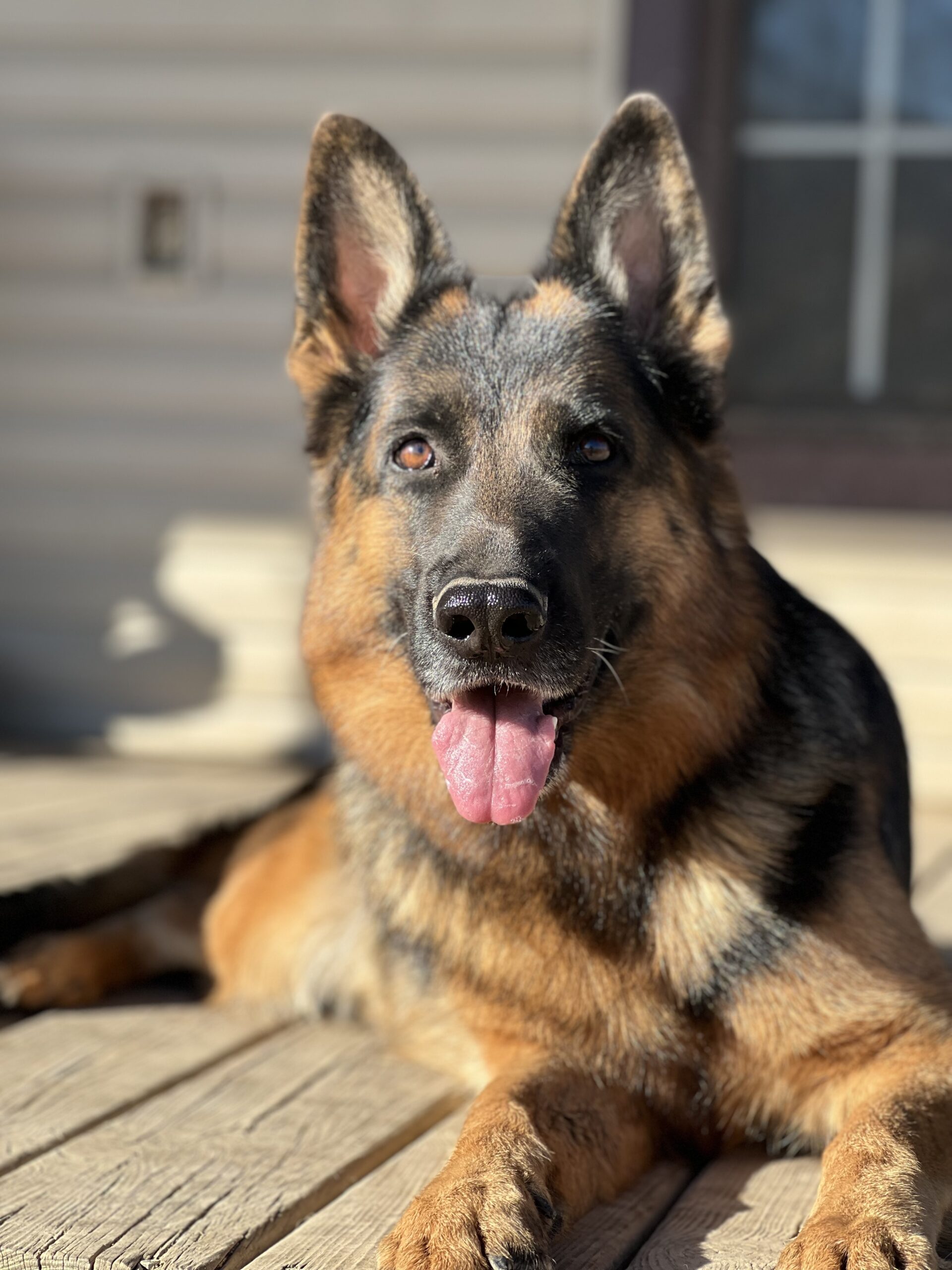 We have started a waiting list for both Ava and Harpy's babies due early December!
We work very hard and spare no expense to breed to the highest quality German Shepherds worldwide. We carefully select highly titled dogs that have been tested and trialed at the highest level to make sure we bring our families nothing but the most stable, rock solid temperaments and health. Stability and high quality is very important to us. We strive for not only high quality dogs but also enjoy dogs that are beautiful to look at.
Training dogs professionally since 2007 and breeding German shepherd puppies since 2009, we have relocated to give an even better life for our beloved dog family and to be closer to our training club to better title our dogs! Located in the Indianapolis Indiana metropolitan area we are nestled on a beautiful plot of 10 acres in the quiet country. The dogs absolutely love it here and so do we! Here at Aus Gerstbrei German shepherds, our dogs happiness and well being is very important to us and we love beautiful, healthy, stable temperament dogs. We only breed from health tested and titled parents to ensure that our families get the absolute best puppies we can provide for them. We also keep from our own program and train ourselves so we know what we are breeding and what their strengths and weaknesses are so we can choose appropriate mating partners to make our dogs even better. Improving the breed is very important to us.. health and temperament is a must! We fly all over the world to the best studs that we may find the best suitable partners for our girls. Our homes include Service homes (epilepsy alert, stability, veteran PTSD service dogs), certified SAR dogs, some IGP homes, and mostly families that just want a beautiful healthy stable dog. We breed black and red West German Showlines and sometimes will use some West German working lines in our program.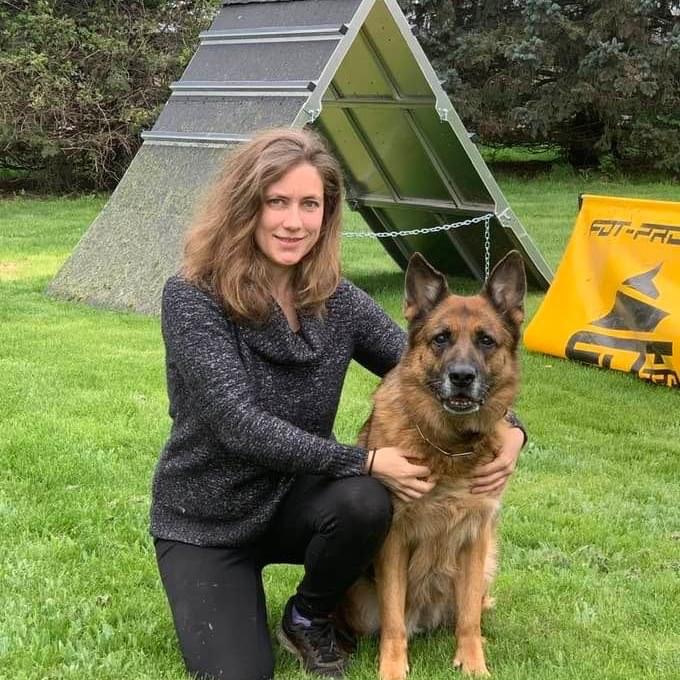 I, Rebecca Buchman am the owner and founder of Aus Gerstbrei German Shepherds. I grew up with dogs and was always fascinated with things you could teach them and how much love an animal could offer to a human. In my adult life I originally started working with rescue dogs out of college, and helping foster and rehabilitating them which was a very rewarding experience and taught me a lot, especially patience! As I worked my career as an artist I also became fascinated with the sport of IGP to bring a dog to its highest point of drive and have control and such a trusting obedience relationship with them. I had started hunting for my first IGP dog and had a very hard time coming up with dogs with good health and good temperament from breeders. I had a dog but he lacked the qualities to get beyond a BH which we worked hard for and developed many health issues. I had then decided to get exactly what I wanted in a dog I would pursue breeding my own and start my own bloodline. Generations later and years later I am very pleased with the dogs I've produced and continue to improve my bloodlines to create an ideal dog in temperament, health, and workability that is not only good for sport but easy for families to handle. Families are my biggest client so the need for a stable dog that can settle is very important when breeding future generations. I am still a huge supporter of rescue and I do still accept board and train clients from time to time when we are not preparing for trials or raising a litter. Our prices reflect on the hard work, training, and expensive titling and health testing we do. If you can not pay for a well bred dog from tested and titled parents we highly recommend checking out your local reputable German Shepherd rescue. Some great dogs can sometimes find their way into rescue at no fault of their own.

We are located about one hour from Indianapolis, Indiana and also about two hours from Louisville, Kentucky.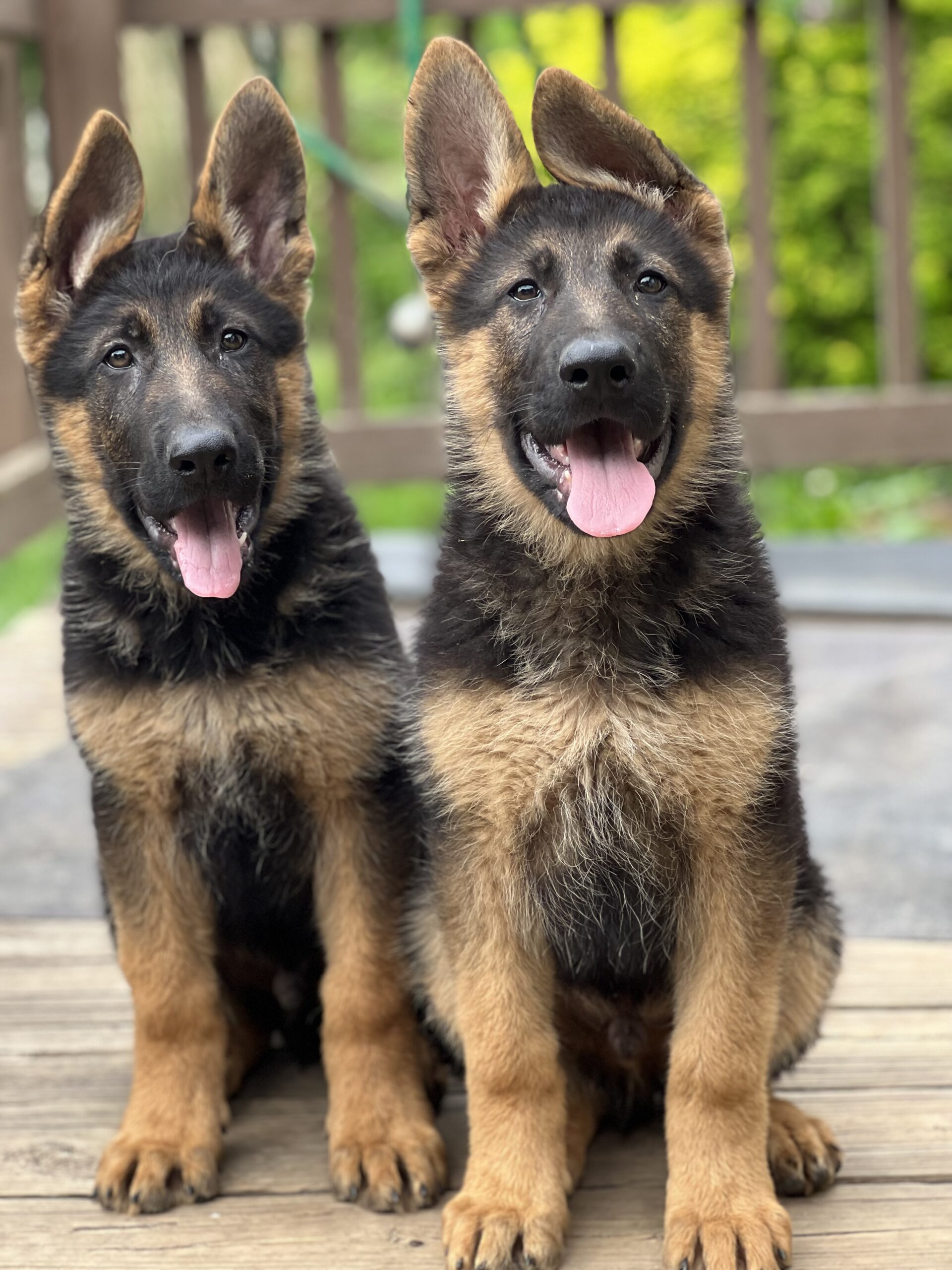 Please call or email to inquire about trained dogs, German shepherd puppy litters, or about our board and train program. We are German Shepherd breeders and trainers in Indiana.